Who We Are
As owner-operators that manage successful hotels for a variety of market segments, Hogan Hospitality delivers profitable returns across multiple economic cycles. With a practice-oriented approach to management services, we put the focus on operations, financial management, sales and marketing, food and beverage, and human resources achieving excellent results for every client.
Whether it's a new build or development of a current property, owners can expect the highest level of professional assistance across management, investment, or lender and receivership. Find out what makes our action-based team proven leaders in the industry and why we are one of the most respected property management companies.
History
Born out of ownership, Hogan Hospitality is built on the traditional values of a family-owned travel and hospitality business. Founders Ed and Lynn Hogan opened Pleasant Travel Service in 1959 and established a track record of innovative hospitality that grew the family enterprise.
As a hotel management company with a long track record of success in Hawaii, it was natural for the company to expand to the continental United States. With the acquisition of Marin Management, Inc. the company expanded its portfolio of branded and independent hotels in California, Arizona and Washington. Two family businesses with strong values and even stronger reputations in hospitality joined forces to provide unparalleled management services for hotel owners and guests while developing strategies for growth into new markets.
Corporate Citizenship
Our corporate team is required to be involved on boards of travel organizations and implement philanthropic programs designed to assist our communities. For example, Pat Mitchell serves as vice president on the board of the California Lodging Industry Association and supports the Dollars for Scholars scholarship fund for up-and-coming hospitality students in need.
Learn More
Read More
Hogan Hospitality has been involved in corporate citizenship since its inception in 1998. The non-profit organization promotes the entrepreneurial spirit through the creation and operation of educational, civic-minded, and humanitarian programs, all designed to encourage a more productive and contributory society. Charitable causes include:
Hogan Entrepreneurial Program at Chaminade University and Gonzaga University
Gardens of the World
Hogan Angel Flight Program
Rancho St. Francis (horse recovery/sanctuary)
Lifeline for Paws (dog recovery/care)
History Timeline
The Beginning
Ed and Lynn Hogan founded Pleasant Travel Service in Point Pleasant, NJ in 1959 after years of promoting vacation packages and travel for other companies.
In 1962, with a focus on selling vacation packages to the recently declared state of Hawaii, the Hogans strategically relocated their business to California to target the well-positioned West Coast market.
As their retail agency thrived, they created a new company; Pleasant Hawaiian Holidays, which offered full vacation packages with air, hotel, and car rentals for groups. Eventually, the company began marketing and selling complete vacation packages through other travel agencies, revolutionizing travel to Hawaii and this new business model.
Expansion
By 1974, the Hogans' wholesale tour operator business experienced rapid growth prompting them to purchase their first hotel, the Kahana Beach Resort on Maui, to supply additional room inventory for the increasing number of Hawaiian vacation packages they were selling. This marked the family's start in hotel ownership and management.
From an early age, the Hogan children were brought into the family enterprise, learning their parents' business philosophies and work ethic, starting from the bottom, and working their way up.
Hotel Ownership
As Pleasant Holidays continued to establish itself as the largest and most successful tour operator servicing the Hawaiian Islands, with landmark airline agreements and marketing deals, the Hogan's purchased and self-managed additional hotels throughout the Hawaiian Islands, under their Hawaiian Hotels & Resorts division.
By 1985, the Hogan family owned seven hotels and managed well over 1500 room nights across the four major Hawaiian Islands and in California, including the Pleasant Hawaiian Hotel, Pleasant Holiday Isle, Royal Lahaina Resort, Royal Kona Resort (formerly Kona Hilton), Kauai Coconut Beach Resort (formerly Sheraton Coconut Beach), and the Erawan Garden Hotel.
Achievements
With the help of their robust marketing partnerships and strong relationships, the Hogans made the Hawaiian Islands more accessible to a wider range of Americans than ever before. This remarkable business growth led them to pioneer streamlined and automated processes that would later become industry standards. Notable achievements include:
Pleasant launched its own scheduled air service using three L1011s from the West Coast, in time adding over 500,000 seats to Hawaii annually.
The company developed a new state-of-the-art reservation system to allow total flexibility and customization for FIT and group itineraries. In the mid-90s, AAA awarded Pleasant Holidays its Top Wholesaler Reservations System.
An early adopter of internet commerce, Pleasant Holidays launched www.PleasantHolidays.com to allow online users to book their own travel packages.
Pleasant Holidays expanded service to other destinations including Mexico and the South Pacific.
Under the Hogans' ownership, Pleasant Holidays sent over five-million passengers to the Hawaiian Islands, bringing over $4 billion in revenue to the state.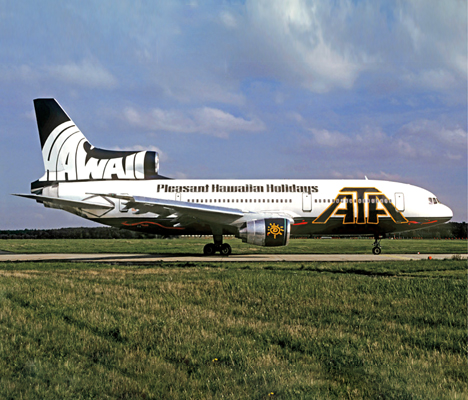 Accolades
With their tremendous impact on tourism and hospitality, the Hogans received numerous awards and recognitions over the years, including:
Ed Hogan was named Executive of the Year by Executive Magazine; Mr. Tourism Hawaii by the Hawaii State Senate; and inducted into the Hawaii Jr. Achievement Hall of Fame for his Hawaii contributions, business innovations and leadership, and as a role model for young people interested in business careers.
Lynn Hogan ranked in the top 50 on Working Women Magazine's list of the top 500 women-owned businesses in the United States; recognized by USA Today as one of the country's top women owners of travel companies; and acknowledged by Travel Agent Magazine as one of the Top 200 Women In Travel.
Pleasant Holidays received proclamations from the State of Hawaii and the Hawaii Visitors Bureau for its contributions to Hawaii's tourism and economy.
Pleasant Holidays received the United States Senate "Productivity Award" for innovation and operations efficiency and was named to the top 100 of all privately owned companies in California, by California Business Magazine.
The company's Hawaii division, under Gary Hogan's leadership, was named among the top 100 businesses in Hawaii, by Hawaii Business Magazine.
Giving Back
In 1998, the Hogan Family Foundation was established for philanthropic endeavors. The Foundation's mission is to promote entrepreneurial spirit by creating and operating educational, civic-minded, and humanitarian programs designed to encourage a more productive and contributory society.
Programs include:
Hogan Entrepreneurial Program at Gonzaga University in Spokane, WA, and Chaminade University in Honolulu, HI
Gardens of the World
Hogan Angel Flight
Rancho St. Francis
Lifeline 4 Paws
In 2000, the Travel Industry Association awarded Pleasant Holidays and the Hogan Family Foundation the prestigious Odyssey Award for contributions to travel and tourism.
Forging Ahead
In 1999, the Hogans began the process of selling Pleasant Holidays to the Automobile Club of Southern California, one of the largest travel companies in the nation. The family continued to manage the company's sales and operations through 2004 when the sale was finalized.
After the sale, the Hogans continued to focus on hotel ownership and management through their subsidiary, Hawaiian Hotels & Resorts. Gary Hogan was appointed President of Hawaiian Hotels & Resorts, overseeing all hotel operations and redevelopment plans, including the investment of $55 million into their Maui and Hawaii Island hotels.
Soon after, Gary stepped into the role of CEO and established a new division of the business, Hogan Hospitality Group to expand the company's hotel management contracts to the continental US.
Opportunities
In 2018, Hogan Hospitality Group acquired Marin Management, leveraging its resources and hotel ownership expertise to secure new contracts and expand its portfolio by 70 percent in 2019.
Marin Management, a hotel management company based in California, was founded by John Manderfeld in 1990. Over three decades, Manderfeld expanded the company's services to include consulting, development, and management services for the lodging and restaurant industries. Marin Management operated a diverse portfolio of branded and independent hotels across the US West.
Today, Pat Mitchell, an industry veteran, serves as President of Hogan Hospitality Group. Mitchell works closely with Gary Hogan to maintain existing hotel partnerships and secure new management agreements.