Who We Are
As owner-operators that manage successful hotels for a variety of market segments, Hogan Hospitality delivers profitable returns across multiple economic cycles. With a practice-oriented approach to management services, we put the focus on operations, financial management, sales and marketing, food and beverage, and human resources achieving excellent results for every client.
Whether it's a new build or development of a current property, owners can expect the highest level of professional assistance across management, investment, or lender and receivership. Find out what makes our action-based team proven leaders in the industry and why we are one of the most respected property management companies.
History
Born out of ownership, Hogan Hospitality is built on the traditional values of a family-owned travel and hospitality business. Founders Ed and Lynn Hogan opened Pleasant Travel Service in 1959 and established a track record of innovative hospitality that grew the family enterprise.
As a hotel management company with a long track record of success in Hawaii, it was natural for the company to expand to the continental United States. With the acquisition of Marin Management, Inc. the company expanded its portfolio of branded and independent hotels in California, Arizona and Washington. Two family businesses with strong values and even stronger reputations in hospitality joined forces to provide unparalleled management services for hotel owners and guests while developing strategies for growth into new markets.
Corporate Citizenship
Our corporate team is required to be involved on boards of travel organizations and implement philanthropic programs designed to assist our communities. For example, Pat Mitchell serves as vice president on the board of the California Lodging Industry Association and supports the Dollars for Scholars scholarship fund for up-and-coming hospitality students in need.
Learn More
Read More
Hogan Hospitality has been involved in corporate citizenship since its inception in 1998. The non-profit organization promotes the entrepreneurial spirit through the creation and operation of educational, civic-minded, and humanitarian programs, all designed to encourage a more productive and contributory society. Charitable causes include:
Hogan Entrepreneurial Program at Chaminade University and Gonzaga University
Gardens of the World
Hogan Angel Flight Program
Rancho St. Francis (horse recovery/sanctuary)
Lifeline for Paws (dog recovery/care)
History Timeline
1959

The Beginning

After falling in love with travel and the hospitality industry, Ed & Lynn Hogan start their own business, Pleasant Travel Service.
1974

Ownership

The Hogans purchase their first hotel on Maui. The decision to buy and manage a hotel to supply the rooms needed for their Hawaiian vacation packages begins the family's start in hotel ownership and management.
1975-1979

Making Hawaii Accessible

Pleasant Travel Service subsidiary, Pleasant Holidays operates the largest and most successful continuous charter program from the West Coast to Hawaii with Western Airlines.
1980-1985

Expansion

Throughout the 1980s, the Hogans continue to purchase and manage hotels throughout the Hawaiian Islands and by 1985 manage well over 1500 room nights across the four major islands.
1986-1990

Milestones

Pleasant Holidays begins full-service ground operations in Hawaii.

Ed Hogan is named Executive of the Year by Executive Magazine.

Three million room nights blocked at 100 properties on five islands in Hawaii along with 500,000 airline seats blocked with three major carriers and two inter-island carriers.

Marin Management, Inc. is founded in 1990 by John Manderfeld and quickly grows to offer hotel management and other services to most brands.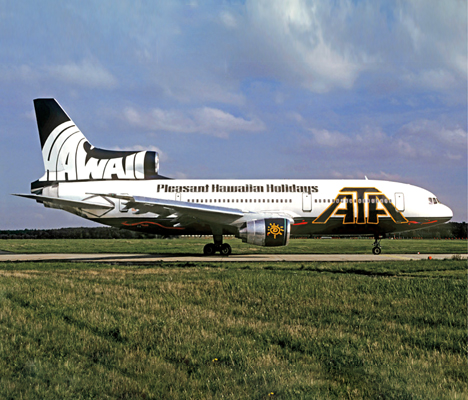 1991-1995

Continued Success

The 1990s sees continued success for the family's Pleasant Holidays business with awards and achievements including proclamations from the State of Hawaii and the Hawaii Visitors Bureau for sending three million passengers to the islands, representing $2.4 billion in revenue to the state.

Named to top 100 of all privately owned companies in California by California Business Magazine,

The company's Hawaii Division is named to top 100 of all businesses in Hawaii by Hawaii Business Magazine.

New state-of-the-art reservations system developed allowing total flexibility and customization of itineraries.
1996-2000

Giving Back

The Hogan Family Foundation is established for philanthropic endeavors. The Foundation's mission is to promote the entrepreneurial spirit with the creation and operation of educational, civic-minded and humanitarian programs designed to encourage a more productive and contributory society.
2001-2010

Upgrades

A $35-million transformation project is undertaken at the Maui hotel. Rooms taken down to the studs and built back up into luxurious guestrooms and suites.

A $14-million room renovation is completed at the Kona hotel.
2011-2020

Marin Management On Board

Hogan Hospitality, a subsidiary of Pleasant Travel Service, purchases Marin Management, Inc. in 2018, pairing the two companies for successful growth managing both brand and independent hotels across the United States and Hawaii.
2021-present

Onward

John Manderfeld retires from Marin Mangement, Inc. Pat Mitchell is promoted to President.

Hogan Hospitality Group drops the Marin Management, Inc. name. Operations continue under the Hogan Hospitality brand.

$15-million room and pool deck transformation at Kona hotel completed.

Selected as hotel operator for the brand-new Delta by Marriott - Ontario Airport Hotel.

As tourism continues to rebound we are proud to continue our existing partnerships and to forge ahead with new opportunities.